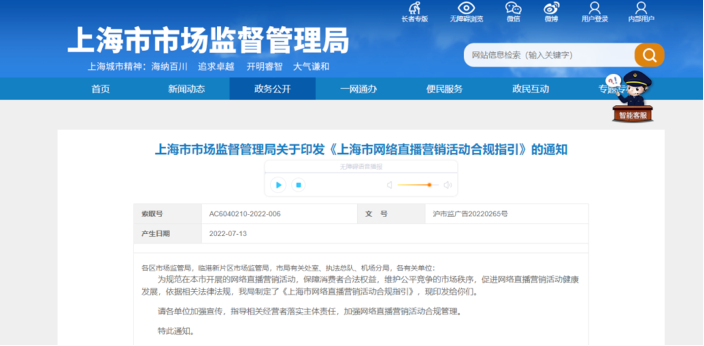 On July 13, the Shanghai Administration for Market Regulation issued the "Compliance Guidelines for Live Webcast Marketing Activities in Shanghai", which makes the following proposals:
1. In the webcast marketing activities, medical services, drugs, medical devices, pesticides, veterinary drugs, health food, and food for special medical purposes are not suitable for webcast form of marketing.
2. For the release of food, cosmetics, beauty, and other goods or services, advertising shall not involve the function of disease treatment or use medical terms.
3. Introducing health knowledge as a disguised release of "miracle doctors", "miracle drugs", and other false advertising is prohibited.
(Source: shuzhengkangxun)
Visit HPA-China's Information Hub, CLICK HERE