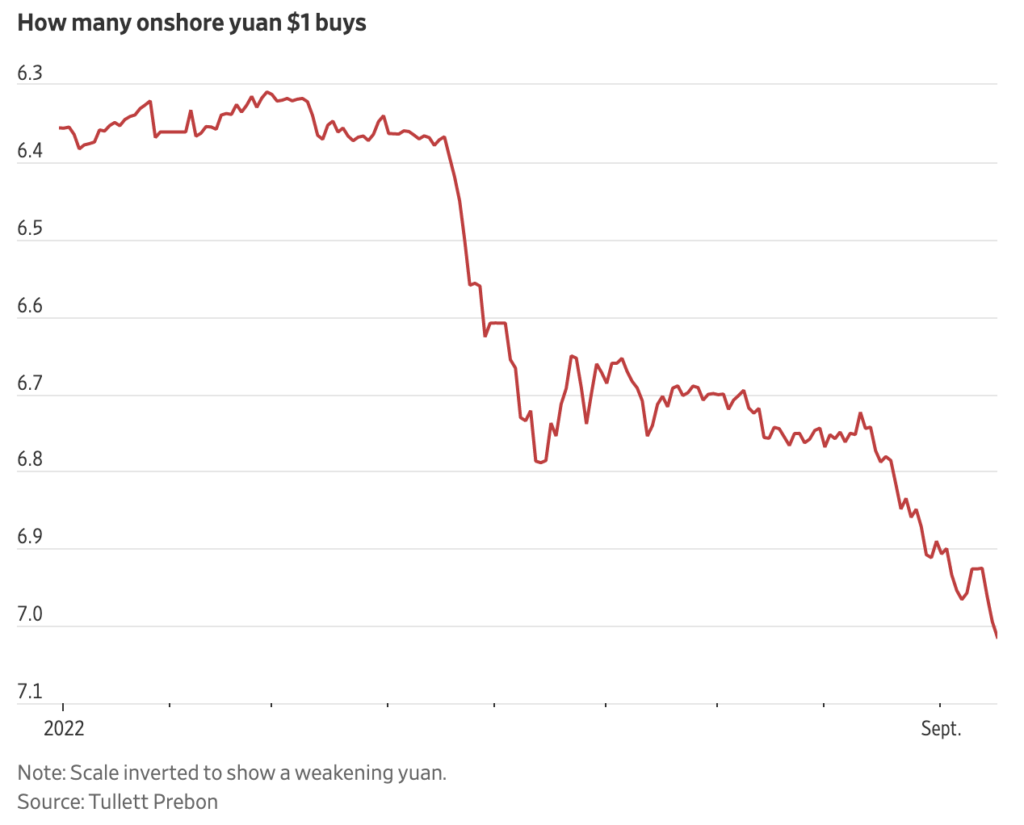 You saw it in the offshore market first. Now the more tightly controlled onshore yuan has broken 7 against the dollar—crossing a level that was closely watched by economists, traders and even Chinese consumers.
Friday's move is notable because China keeps a tight rein on the onshore market, allowing the currency to move up or down no more than 2% in a single day. Through measures such as changing reserve requirements, and setting stronger-than-expected midpoints for daily trading, Beijing has signaled in recent weeks that while it won't stop the currency weakening, it doesn't want any depreciation to happen too rapidly.
The Federal Reserve's aggressive campaign of interest-rate increases is a big driver of the yuan's weakness, bolstering the dollar and pushing U.S. government bond yields above those on offer in China.
After the currency broke 7 in the offshore market, trading beyond that level for the first time in more than two years, some Chinese state-media outlets wrote articles arguing it was not an important level anyway. The amount of analyst coverage on the move suggests otherwise.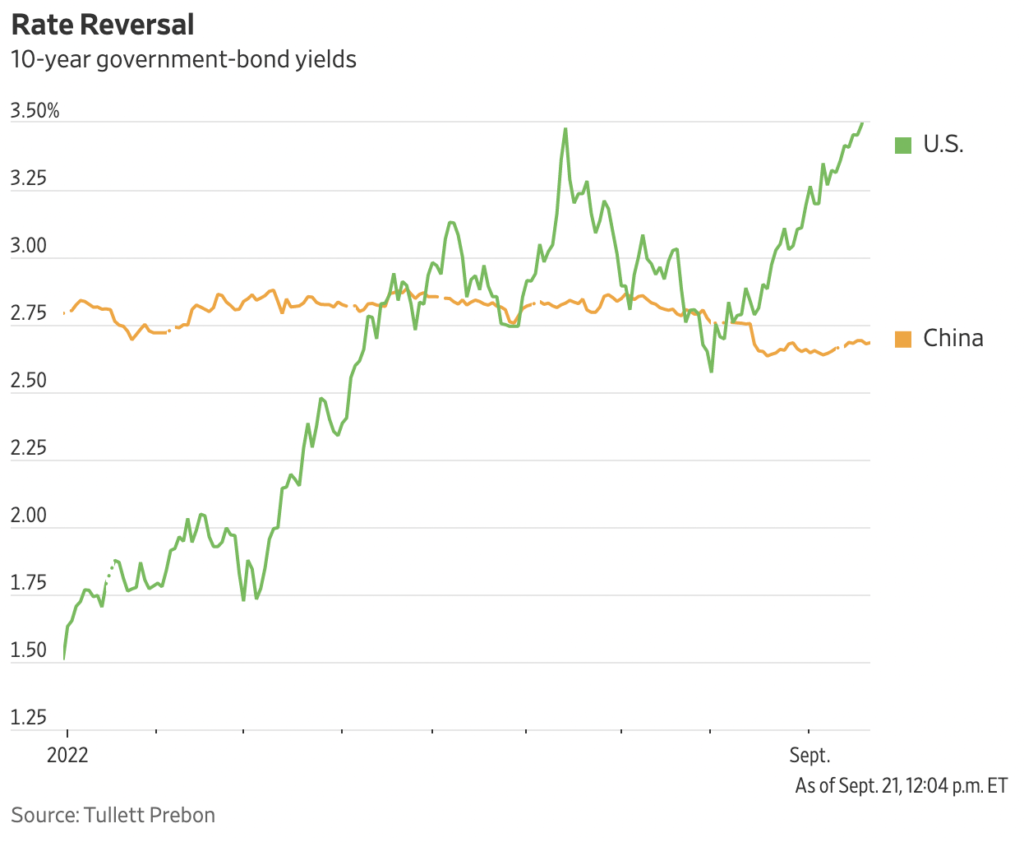 (Source: wsj.com)
Visit HPA-China's Information Hub, CLICK HERE