Merchants using Alipay+ reached 2.5 million as of November, helping expand digital transactions in Japan, South Korea and across Southeast Asia
Rather than build another super app, Ant Group developed Alipay+ as a suite of global cross-border digital payments and marketing solutions
When Singapore Deputy Prime Minister Lawrence Wong visited the city state's fintech festival in November, he assuredly got with the programme and bought his coffee online from popular local chain Huggs by using the Alipay+ QR code.
That order appeared to signify, in a nutshell, how Singapore has embraced digital transactions and the businesses that support them, as the country successfully emerged from the Covid-19 pandemic and all the disruptions it had caused.
"Covid-19 definitely was a catalyst that pushed us to digitise faster," said Lee Hao Ming, managing director at Huggs, one of the largest specialty coffee brands in Singapore and a local partner of Alipay+ operator Ant Group. "We didn't really use QR codes before Covid-19 … But it definitely made the whole country get used to scanning QR codes after the government put out this app to track everyone's movement [during the pandemic]."
Ant Group's collaboration with Huggs, which was founded in 2008 and has around 20 outlets across Singapore, was helped by the chain's presence inside the same building that housed the Chinese financial technology giant's offices in the city state, according to Lee.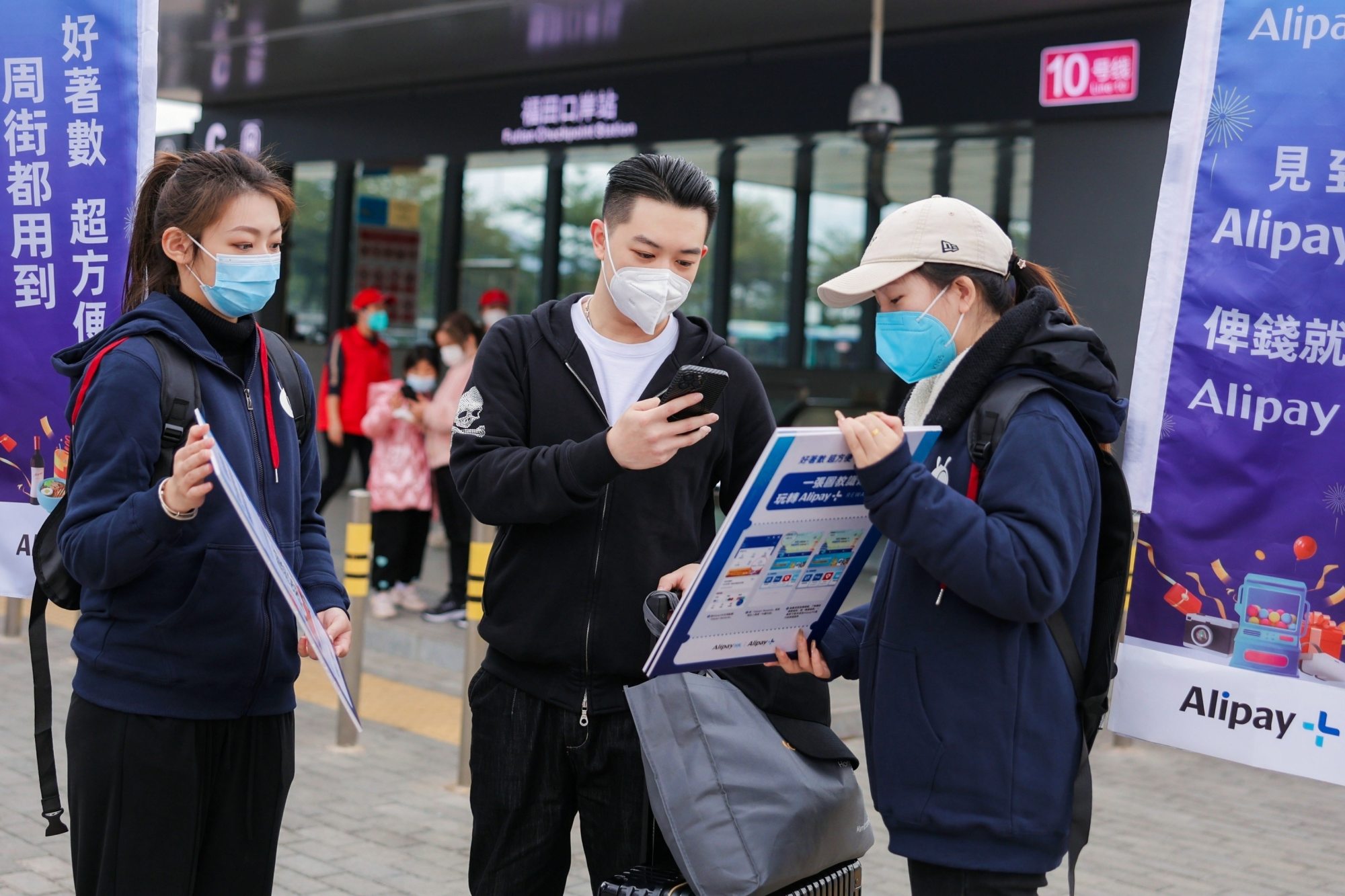 Alipay+ has been actively promoting QR code connectivity in Hong Kong, South Korea and major markets across Southeast Asia. Photo: Handout
"I think that's where Alipay+ reached out to me," Lee said. "It was a very natural process when they introduced and shared their technology [with me], and what they are able to do. We see it as a good partnership."
It is a collaboration that reflects increased efforts by Ant Group, an affiliate of South China Morning Post owner Alibaba Group Holding, to expand its operations overseas via Alipay+, especially in the major economies of Southeast Asia.
Rather than build another super app, Ant Group developed Alipay+ as a suite of global cross-border digital payments and marketing solutions. It is designed to serve like a middleman, enabling businesses to process a wide range of local digital wallets and merchants.
That saves merchants from the trouble of negotiating with different local digital wallet operators, while consumers get the convenience of using their local digital wallets in various countries where stores display the "Alipay+ accepted" logo.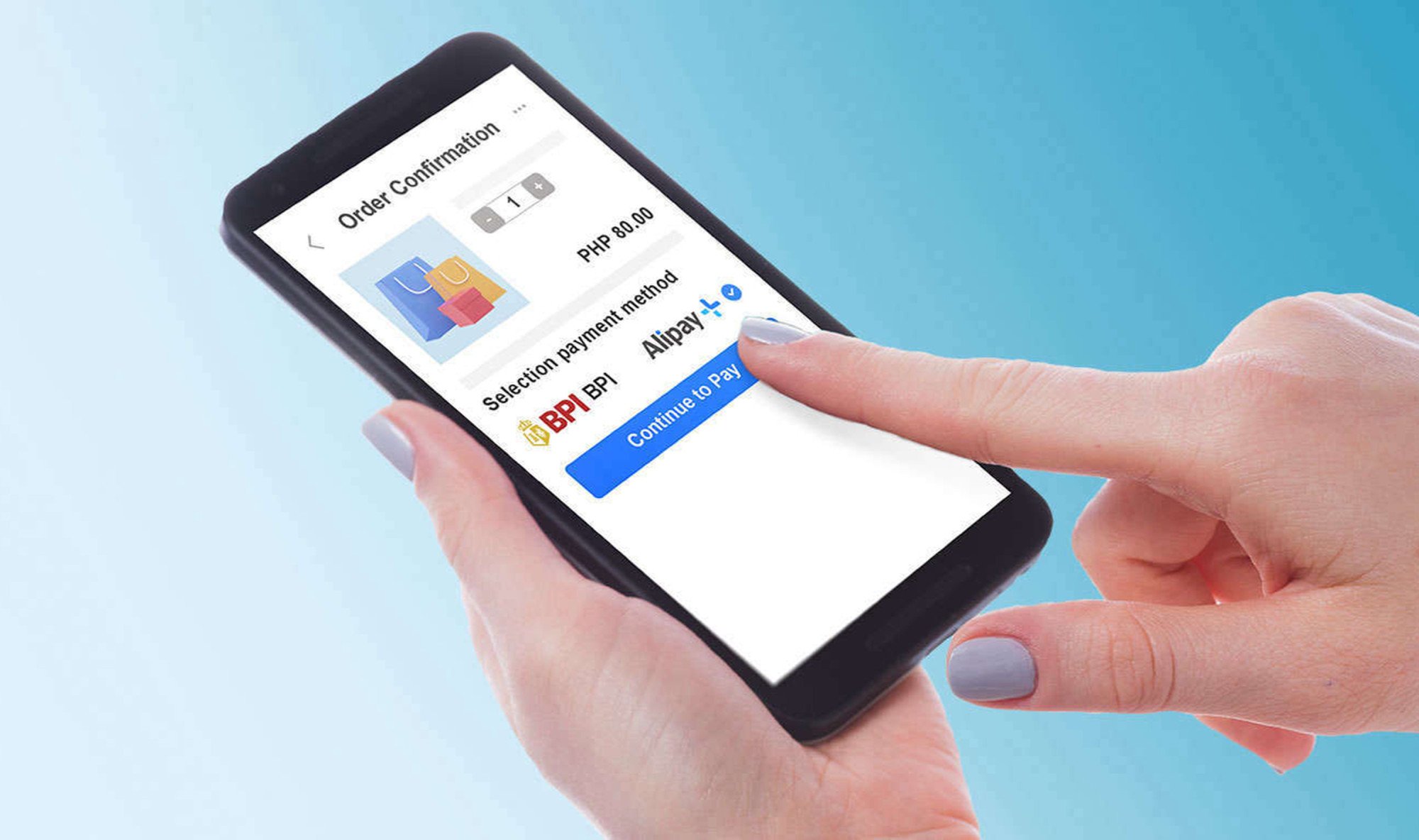 Ant Group's Alipay+ has seen strong adoption across Japan, South Korea and major economies in Southeast Asia, including the Philippines, Singapore, Malaysia and Thailand. Photo: Handout
In November, Ant Group introduced Alipay+ D-store, which helps bricks-and-mortar businesses digitise their operations and marketing with the use of a suite of tool kits.
Businesses using Alipay+ D-Store enable consumers to simply scan a QR code with their smartphone, which immediately leads them to a digital page to order.
That certainly helps unlock more opportunities, while boosting efficiency for local merchants like Huggs in Singapore. "Not all consumers are willing to queue up because they might be in a rush," Huggs' Lee said.
Increased business activity overseas – Alipay+ merchant coverage reached 2.5 million as of November – marks a bright spot for Ant Group, as it deals with weak consumer spending and a flagging economy in its home market.
"Ant needs to continue to find business growth poles, laying the foundation for its increased valuation [when the time comes to go public]," said Wang Pengbo, a senior financial analyst at consultancy BoTong Analysys. "That is also in line with Beijing's policy of encouraging companies to go global."
Expansion abroad comes at a time when Ant Group's restructuring is proceeding at full speed. Earlier this month, Alibaba founder Jack Ma decided to relinquish absolute control of the Hangzhou-based fintech giant, which analysts consider as a big step towards easing tensions between Beijing and China's Big Tech companies.
By diluting Ma's voting power in Ant Group, the company is expected to become more "transparent and diversified". Apart from satisfying regulators, that move could help the company resume its initial public offering (IPO), more than two years after its dual listing in Hong Kong and Shanghai was halted by authorities.
Both Ant Group and the China Securities Regulatory Commission, however, have played down speculation about reviving the firm's IPO plans.
China's domestic A-share market requires companies, in which control has changed hands, to wait three years before applying to go public. Shanghai's Nasdaq-style Star Market requires a two-year wait after such a change, while Hong Kong only requires a one-year stay.
Meanwhile, Ant Group continues its business development initiatives outside China.
In October, Alipay+ announced a partnership with Universal Studios Japan, which operates a theme park in Osaka, that introduced the Alipay+ cross-border digital payments solution to its visitors. Universal Studios Japan now accepts payments via e-wallets from China, Singapore, South Korea, the Philippines, Malaysia and Thailand.
That partnership has come amid Japan's decision to lift its daily cap on inbound arrivals and a resumption of its visa waiver policy, amounting to a full reopening. "[Alipay +] caught the wave as the world gradually opened up," Wang of BoTong Analysys said.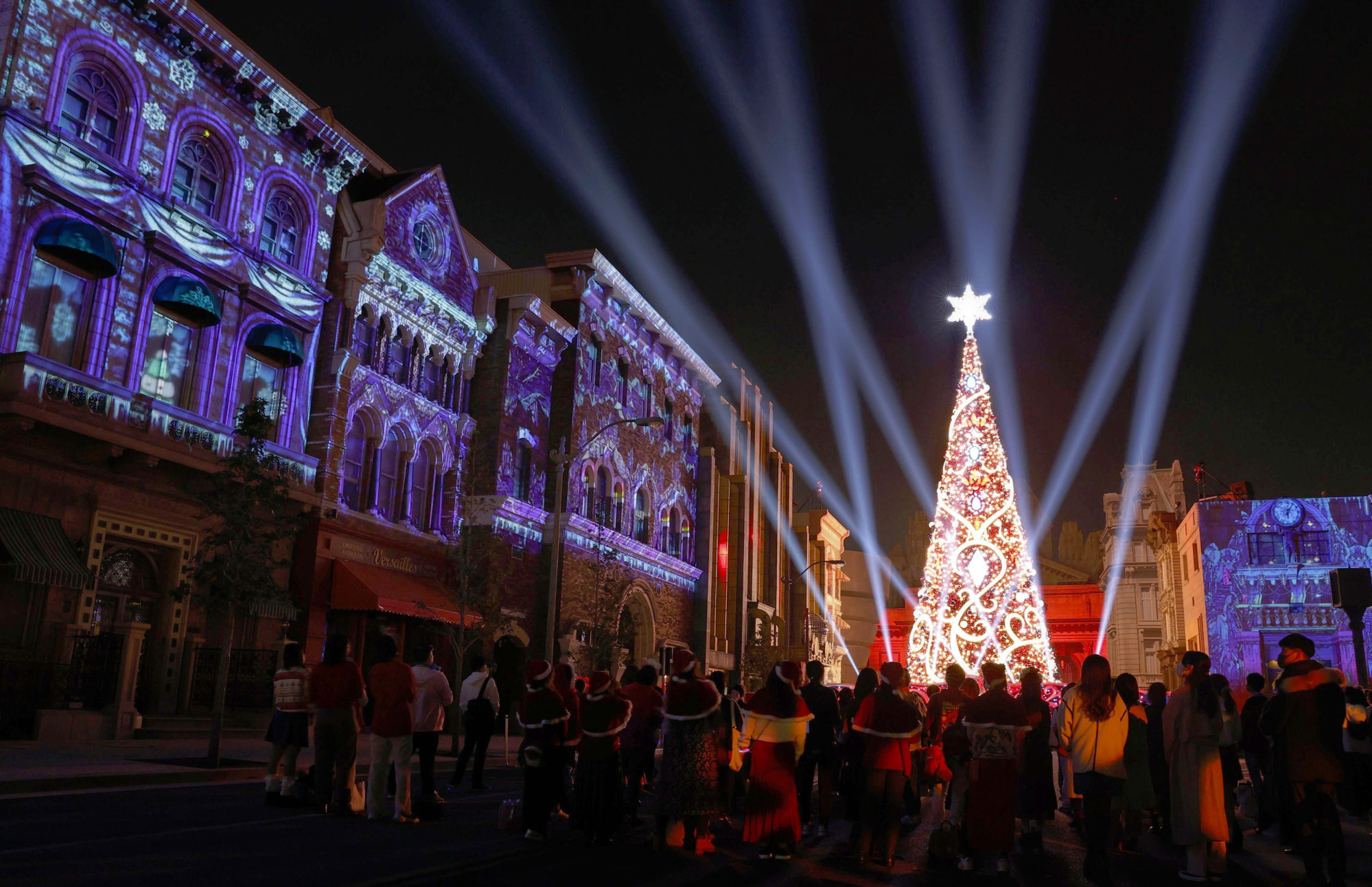 A 30-metre-high Christmas tree is unveiled at Universal Studios Japan in Osaka on November 10, 2022. It is one of six Universal Studios theme parks worldwide and was the first to open outside the United States. Photo: Kyodo
"Although we are seeing domestic regulatory pressure easing, the overall environment in overseas markets is still more friendly," said Shawn Yang Zi-xiao, managing director of boutique investment bank Blue Lotus Capital.
Shanghai-based e-commerce firm Pinduoduo, for example, is investing heavily in its Shein-style budget-shopping app Temu, which is wooing consumers in the US. TikTok Shop, which was rolled out by tech unicorn ByteDance in the US last November, is taking advantage of the hit global short video app TikTok's vast overseas user base.
Still, Yang indicated that there has not been widespread adoption of cashless payment systems by overseas consumers, in contrast with China. "They still have a very stubborn habit of using credit cards, which is hard to change," he said. (Source: scmp.com)
Visit HPA-China's Information Hub, CLICK HERE