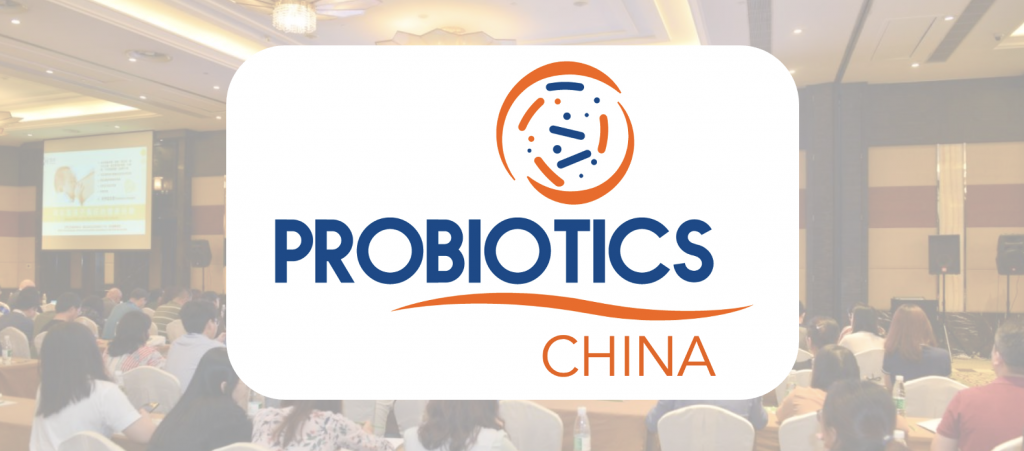 ADM
ADM has released its third annual outlook for Global Consumer Trends that will shape the food, beverage, and animal nutrition industries and drive market growth over the next few years. ADM identified seven trends introducing changing consumer behaviors, attitudes, and desires.
PROBI
An exciting new study show that supplementation of the probiotic concept Probi® Osteo can prevent bone loss in male mice. The study was designed to mimic ageing men. Besides preventing bone loss, preservation of lean body mass and total body mass was also shown, indicating that Probi® Osteo may influence several age-related physical functions in men. Probi® Osteo is a clinically documented probiotic concept based on three proprietary strains, Lactiplantibacillus plantarum HEAL9 (HEAL9™), Lactiplantibacillus plantarum HEAL19 and Lacticaseibacillus paracasei 8700:2.
Novozymes
Novozymes OneHealth participated in the 5th CIIE. The general manager Cheng Xi'an said, Novozymes OneHealth will also be afraid of challenges, shoulder the mission of rethinking human health, use cutting-edge technology and abundant resources, explore the human intestine, brain and metabolic system, and search Precision biotechnology solutions to address health challenges.
SYN-BIO
Studies show that the post-biotics has more advantages. Post-biotics have good absorptive, metabolic and body distribution. It is a new research direction in the field of probiotics in the future, but also the potential star of food raw materials. In the face of the Chinese domestic [Post-biotics] market and laws and standards are not perfect, as well as consumers' knowledge to the post-biotics cognition to improve, Syn-bio Tech will wholeheartedly provide you with professional post-biotics selection services.
IFF
The Denisk Foundation Science Prize was presented to four scientists, including Jeffrey Gordon, the father of the microbiome
Domestic News:
In June this year, the SAMR's "Announcement on Strengthening the Quality and Safety Supervision of Solid Beverages" was officially implemented, and the "Announcement" requires that the minimum sales unit of protein solid drinks, plant solid drinks, special purpose solid drinks, flavored solid drinks, and solid beverages with edible bacteria directly provided to consumers should be marked on the same display page "This product cannot replace special foods such as formula food for special medical purposes, infant formula food, health food, etc. as a warning message, etc.
On November 6, during the 5th China Import Expo, the China Chamber of Commerce for Import and Export of Medicines and Health Products (hereinafter referred to as the Medical Insurance Chamber of Commerce) and Aojiabao jointly released the "Dietary Supplement Industry Development Report (2022)" .
Mordor Intellgence predicts that the global probiotics market is expected to reach $76.85 billion by 2024, with an annual growth rate of 7.5% expected from 2019 to 2024.
Epitococcus pentose is a gram-positive bacterium of the genus Fasciococcus, which was approved by the National Health and Family Planning Commission in 2014 as a new food raw material and is one of the available food strains. Similar to other probiotics, Epitococcus pentose also has various effects such as improving intestinal flora, improving immunity, and lowering cholesterol. Compared with other lactic acid bacteria, Epitococcus pentose has better thermal stability and is resistant to the influence of stomach acid and digestive juices. In the smooth "processing" and "probiotic" steps, Penose has full development potential.
On November 9th, Innova Market Insight Releases Top 10 Global Food and Beverage Trends for 2023. They are Redefining Value, Affordable Nutrition, Generational Push, Plant-Based: Unlocking a New Narrative, Farming the Future, Quick Quality, Devouring Digital, Revenge Spending, Unpuzzle Health, Positively Imperfect.
For the first time China clarified the concept of "probiotics", and the industry standard of Edible Bacteria Preparation for Food was released to solicit opinions.
SAMR revealed that, in order to further standardize the probiotics health food registration requirements, improve the quality and safety effect level of probiotics health food, promote the development of high quality, market supervision administration is revising the "Guiding principles for the registration and review of probiotics-type health food".
Beihai Muchang officially announced 7 new probiotics, which belong to the original flavor of fermented milk. Selected 14 lactic acid bacteria, containing 7 probiotics, 100% raw cow milk milk source, each bottle containing 28g protein and 1000mg high calcium. Ingredients contain only raw cow milk, lactic acid bacteria and white granulated sugar.
On November 1st, DSM unveiled its first fermented dairy product——DelvoOne. The product consists of five elements, DelvoOne Alpha and DelvoOne Gamma, which make up the taste and texture of the product (both with certain health benefits); DelvoOne Alpha-B and DelvoOne Gamma-B containing the probiotic strain Bifidobacterium animalis lactis Bif-6, and the DelvoOne Zeta-C containing the probiotic strain Lactobacillus casei L26.
Recently, Youran Dairy announced that its wholly-owned subsidiary Inner Mongolia Uoran will establish a joint venture company with China (Yili, Dairy Technology Research Institute, Ausnutria and Bioflag) to carry out innovation and research and development of systematic solutions for dairy products, raw milk and ruminant breeding in China.
After months of upgrading, the new Regional Application Center (Regional Application Center RAC) in Beijing is now operational to serve CHR Hansen's key customers in the Asia-Pacific region (APAC).
On October 27, Lechun launched a new "benefit cow milk" product, with only pure cow milk and six nutrients, including vitamin A, vitamin D, calcium, iron, zinc, and prebiotics. Prebiotics can maintain healthy intestinal function, make the stomach more comfortable.
On October 26, Huishan zero added probiotics yogurt series of new packaging on the market. This series of zero added single cup product calcium content is upgraded, "high calcium" attribute is more prominent, and also added "European patented strain".
On October 27, Mengniu Group and China Aerospace Foundation jointly released China's independently developed "2016 Chinese 1 strain" and "2016 Chinese 2 strain". The two probiotics are the first domestic strains to stay in space for more than a month, which are an innovative integration of the space and food industries. Both probiotics independently developed by Mengniu, entered space with the Shenzhou-11 manned spacecraft on October 17, 2016, and returned with the spacecraft after 33 days of flying in space. Mengniu conducted long-term research and cultivation of the returning strains and successfully isolated the two space strains. Mengniu R&D senior engineer Guo-hong Wang said, aerospace bacteria is Mengniu's key development direction, these strains in the space went through drastic temperature changes, high intensity of space radiation, microgravity and other tests, can improve tolerance, and significantly improve the host intestinal health and metabolic health, has a good application potential. Based on the research results of these strains, Mengniu has now published 7 documents and applied for 10 patents.
On October 27, Yili released the third quarter of 2022, the company in the first three quarters of the company achieved a total operating revenue of 93.861 billion yuan, the net profit of 8.061 billion yuan, steady growth for 29 consecutive years of continuous growth. The second growth curve continued to "fast forward".
International News
"With more than 75% of consumers now reading ingredient labels for food and beverages, the desire for delicious, functional, nutrient-rich solutions has never been greater," Kerry's director of global consumer research and insights said. In his research, Kerry found that 83% of functional and fortified consumers like to try new flavors. For more than half of them, though, nutrition is even more important than taste.
According to an article from Nutritional Outlook, probiotic benefits have extended beyond the gut, such as Holistic Help,"Double-Protective"Immunity, Inflammation SOS, Coat of Armor, etc.