JD Logistics (JDL) and Geopost announced today a strategic partnership aimed at strengthening their global logistics capabilities. By leveraging JDL's robust warehousing network and Geopost's logistics delivery capabilities, the partnership will enhance international express services between China and Europe, offering consumers and businesses high-quality, express logistics services.
JDL and Geopost will establish seamless direct-to-consumer (C2C) and business-to-consumer (B2C) shipping solutions between China and Europe in both directions, ensuring comprehensive end-to-end shipment tracking and delivery through a convenient "one-stop" express delivery service that will include doorstep delivery, dedicated customer support, and cutting-edge digital tracking capabilities throughout the entire logistics process. Furthermore, global reverse logistics will be seamlessly integrated into the service. Clients can expect not only competitive pricing but also accelerated delivery speeds, surpassing industry benchmarks by 1-2 days. These services will benefit individual parcels as well as businesses, small and medium-sized merchants, and direct-to-consumer (DTC) operations, ushering in a new era of efficient and customer-centric logistics solutions.
This collaboration enables JDL to enhance its integrated warehousing and delivery services in Europe. By leveraging Geopost's extensive delivery network, JDL can significantly expand its coverage area across the continent. This means that parcels originating from JDL's overseas warehouses in Europe can now offer same-day delivery service, surpassing industry standards, in key countries including Germany, the Netherlands, France, the UK, Spain, and Poland. JDL and Geopost will also develop competitive FBA (fulfillment by Amazon) service capabilities in the European to help merchants increase efficiency and lower costs.
"Our strategic partnership with JDL opens up exciting possibilities as we combine our transportation network with JDL's exceptional warehousing expertise," said Eric Dietz, Executive VP and COO of Geopost Europe. "This partnership will also amplify our service offerings, empowering us to delve deeper into the thriving Chinese market to better serve our cross-border consumers and sellers."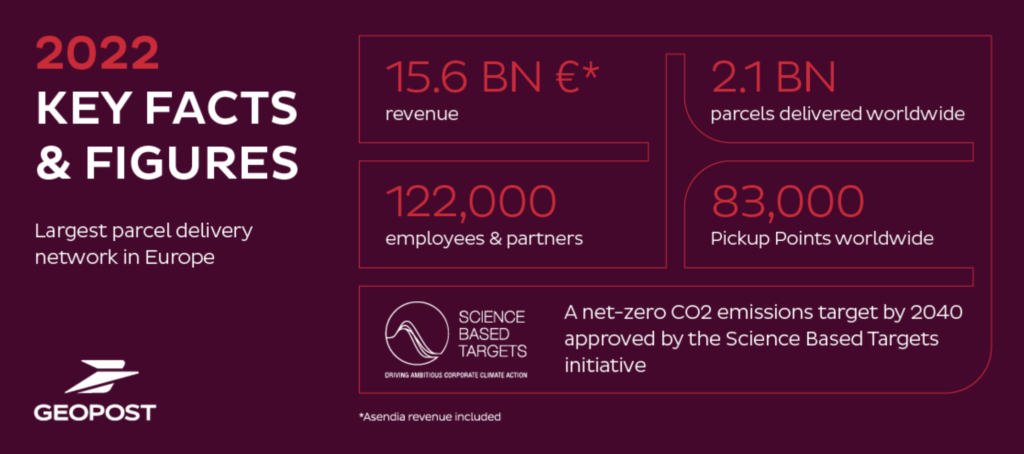 Qun Xue, Vice President of JD.com and Head of JD Logistics International, said, "Europe holds a vital position in JD Logistics' global vision, and we have diligently invested in establishing a self-operated warehousing and logistics system in this market. Our new partnership marks a significant step forward, enabling JD Logistics to strengthen our global supply chain infrastructure. Through this collaboration, we are poised to elevate our international express logistics service capabilities, delivering improved efficiency and reliability to our valued customers worldwide." (Source: jdcorporateblog.com)