This past week HPA-China's executive director, Jeff Crowther, attended Natural Products Expo West in Anaheim, California. This was the first in person Expo West since 2019 due to 2020 and 2021 being cancelled as a result of the COVID pandemic. Needless to say, this was a much needed event not only for business, but also for the members of this wonderful industry to see each other after such a long break.
Crowther commented, "At the end of 2019, I moved back to the U.S. after spending 14 years in China. I was looking forward to traveling to more U.S. based shows, conferences and meetings. However, the pandemic had other plans. Like everyone else I was locked down for the last couple of years, so this live in person Expo was like coming up for a breath of fresh air after holding my breath underwater for too long."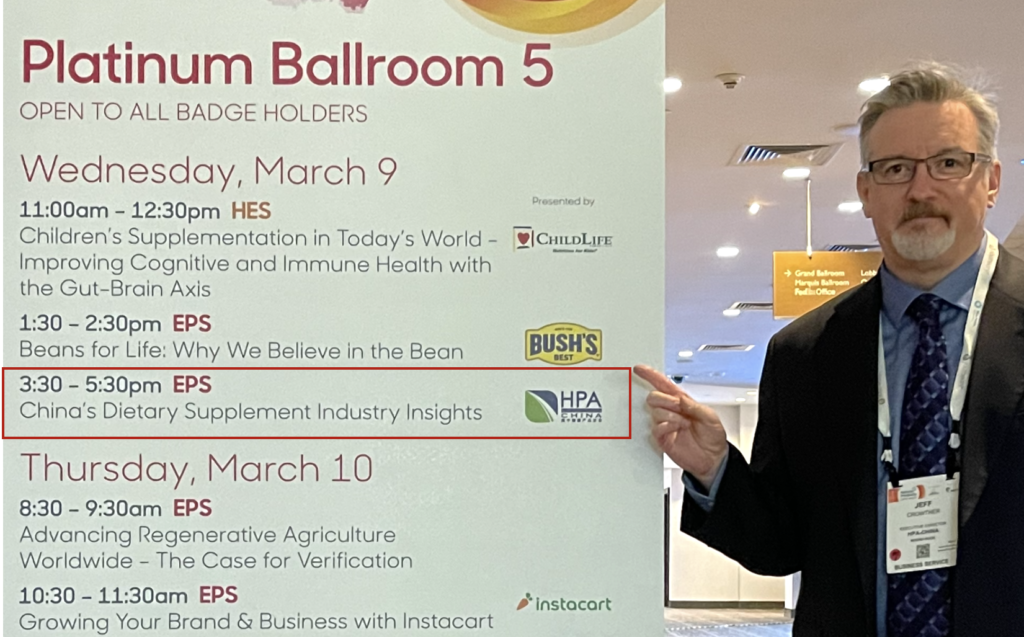 HPA-China held its annual "China Dietary Supplement Industry Insights" seminar on March 9, 2022 at the Marriott Platinum Ballroom 5. In 2019, the event drew in 250 people. Due to the continuing pandemic situation, the association wasn't sure what to expect. "I was hoping for at least 60 people, but I was pleasantly surprised with approximately 140 in attendance.", Crowther said.
The two-hour event had six presenters covering a variety of topics, the agenda is below.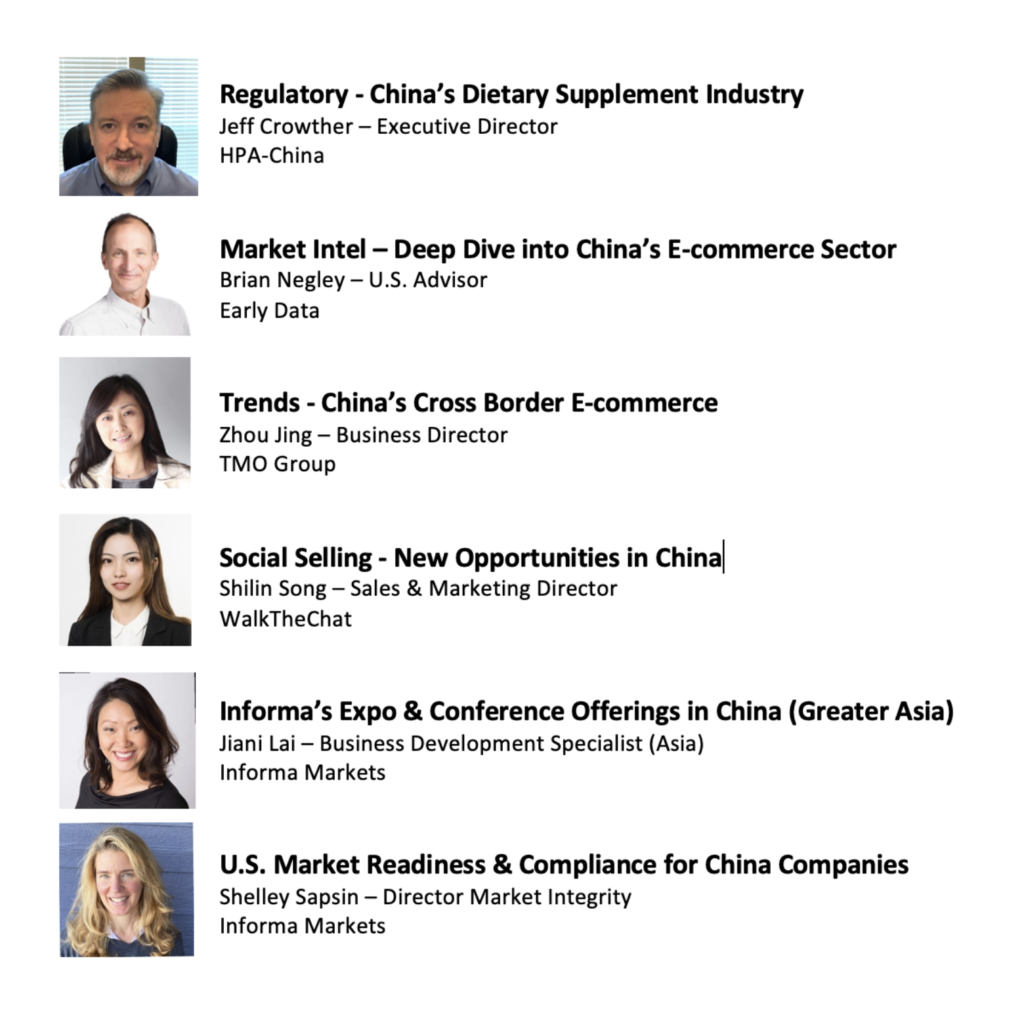 ---
"I was hoping for at least 60 people, but I was pleasantly surprised with approximately 120 in attendance."
---
The complete video recording of the association's seminar is now available on its YouTube Channel "HPA-Global Insights". Click on the "Watch Video" button below to watch. It is 2 hours and 10 minutes in length.
Crowther attended his first "What's Up With Supps" networking party at Heat Ultra Lounge. In his words, "I can't tell you how much fun I had partying with new and old friends because I lost my voice". "Thanks to Diana Morgan and Loren Brown for inviting me as well as all the wonderful sponsors for organizing."
Now the association's attention is moving to FiAsia China being held in Shanghai June 22-24, 2022. In conjunction with FiAsia China, HPA-China will host its annual "Probiotic China Summit" on June 21, 2022 also in Shanghai. More details on that to come, stay tuned.