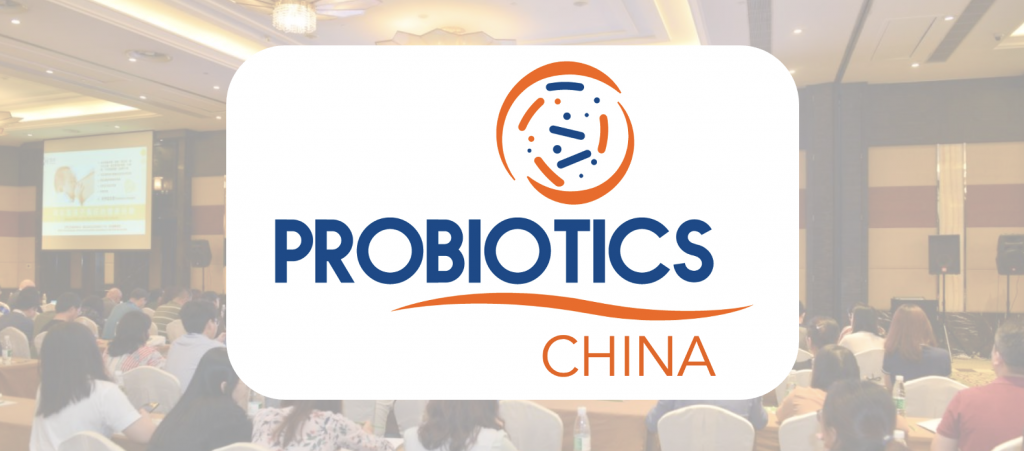 In just 10 minutes on 6·18 Shopping Festival, JD.com's probiotic products sales increased by 518% year-on-year. The group standard "General Principles of Probiotics for Food" was officially released. Japan's Morinaga Milk Industry released multiple IR reports.
On June 29, ADM released its outlook on the global human microbiome market, which is expected to balloon to nearly $9.1 billion by 2026. The findings, based on research from ADM's proprietary Outside VoiceSM consumer insights platform that include prebiotics, probiotics, and increasingly, postbiotics.
In June, Japan's Morinaga Milk Industry released several IR reports, including the 99th annual report (2021.04.01-2022.03.31). The report shows that as of March 2022, Morinaga's revenue reached 29.8 billion yen, a year-on-year increase of 3.2%.
AB Biotics released the video "AB21-Mechanism of Action" on YouTube, which can be viewed by searching "AB Biotics" on the YouTube channel.
CSL USA INC. (Cultures Supporting Life) opens new fermentation facility to produce food ingredients and cultures, bacterial cultures and probiotics for dairy, food, dietary supplements, pharmaceuticals, and agriculture.
The health function food brand Formulle officially announced that the first product with 100 billion probiotics was launched. The new product contains 100 billion live bacteria, and 7 oriental strains including two patented strains of Lactobacillus plantarum LP90 and Bifidobacterium longum BL21 were selected. At the same time, three major prebiotics, malt-oligosaccharide, resistant dextrin and fructooligosaccharide, are added.
Juneyao Werdery pushes active probiotic-coated biscuit sticks to expand the product matrix of the second curve. The new product adds 6 kinds of probiotics including the patented strain CCFM1107 in cooperation with Jiangnan University, and each box of active probiotics is tested for≥6 billion CFU.
On June 29, Mengniu's "Youyi C" launched a new product: Yili Probiotic Solid Drink, which is now on the market. According to the official introduction, 3 strains of Chinese patented strains are selected for Yili probiotics solid drink, namely Lactobacillus casei Zhang, Lactobacillus paracasei PC-01 and Lactobacillus acidophilus LA-06. One bag contains 100 billion high multiple compound probiotics, 0 fat.
According to the requirements of the "Measures for Public Participation in Environmental Impact Assessment" (Order No. 4 [2018] of the Ministry of Ecology and Environment), Scitop Bio will carry out the first announcement of full-text information on the environmental impact assessment of the new R&D center, edible probiotic products, and food ingredient production base projects.
Biogrowing's Lactobacillus plantarum Lp-G18 skills have been upgraded. The strain Lactobacillus plantarum Lp-G18 is an intellectual property strain of Biogrowing Bioengineering (Shanghai) Co., Ltd. It is confirmed by the gene structure that it belongs to the strain Lactobacillus plantarum, and the commercial code of the strain is Lp-G18. This strain is also cultured in typical microorganisms in China. The collection center conducts patent collection, strain collection number CCTCC M 2013690. There have been more than thirty researches on this strain by domestic and foreign customers. One part revolves around the functional benefits of the strain L. plantarum Lp-G18, and the other part revolves around the metabolic characteristics of the strain Lactobacillus plantarum Lp-G18.
. It is reported that the ingredient contains two heat-resistant strains from the natural environment, Bacillus licheniformis and Bacillus subtilis (the number of viable bacteria ≥ 3.20 X 109 CFU/g), which can secrete digestive enzymes, improve fiber and starch digestibility, improve the daily weight gain of animals and maintain intestinal microecological balance.
Warm Intestine Research Institute, Jiangnan University, and China Food and Fermentation Industry Research Institute jointly hosted the 4th China Gut Industry Conference in GUT2022, and Wonderlab's wonderforme ready-to-eat probiotic standard was released. The Enthusiasm Research Institute announced the 2021-2022 "Intestinal Industry" annual list, WonderLab was awarded the "Most Concerned Probiotic Brand of the Year", and its Cranberry Women's Probiotic won the "New Product of the Year".
According to the "6.18" data released by JD.com, in just 10 minutes, the turnover of probiotics products increased by 518% year-on-year. In recent years, China's probiotics industry has grown explosively, but problems such as improper use of concepts, unclear efficacy, and non-standard product labeling have also appeared. However, the probiotics industry is constantly being standardized. The China Nutrition and Health Food Association has released the group standard T/CNHFA 006-2022 "Standards for the Classification of Viable Bacteria in Foods with Probiotics" and the Chinese Society of Food Science and Technology "General Principles of Probiotics for Food" are up to this point.
DDC, a professional probiotic brand under Future Life Pharma, is exploring the dual-function probiotics, making innovations in the product dimension according to the right medicine. Intestinal flora, enhance immunity double health effects, net content: 1.5g/bag X20 bags.
Researcher Xie Liwei (Southern China Key Laboratory of Applied Microbiology, Institute of Microbiology, Guangdong Academy of Sciences, Intestinal Microecology and Health Team PI) and his laboratory team have found that mixed probiotics and their metabolites can regulate intestinal microbes to relieve of DSS-induced colitis.
Swiss researchers at the University of Basel assert that high doses of probiotics can reduce the symptoms of major depressive disorder (MDD) and suggest supplementation as a possible "non-stigmatising" add on therapy.
Dietary supplement ingredient supplier Stratum Nutrition has announced a partnership with Blis Technologies to introduce dairy-free probiotics Blis K12 and Blis M18.
Korean distribution company Grace International has become the exclusive distributor of BioGaia's line of baby probiotic drops of the Protectis series. According to BioGaia, Protectis Probiotic Drops are easy for babies to use, it's safer and has no side effects, provide only healthy positive bacteria and are free of milk protein, gluten and lactose. In addition, the probiotic strain "Lactobacillus reuteri (DSM17398)" contained in the drops has been clinically proven to reduce symptoms such as colic, constipation and indigestion in infants.
Protein bar and cookie company Lenny & Larry's has launched The BOSS! Immunity Bar, this protein bar comes in four flavors: Peanut Butter, Chocolate Mint Brownie, Caramel Macchiato and French Maple Toast.
Lesaffre announces a new yeast plant in Brazil. The plant, located in the São Paulo region, will open in 2024 and will promote a circular economy through a partnership signed with Cocal.
ProBiotix Health, a subsidiary of OptiBiotix, recently listed on the London Aquis Stock Exchange, further expanding its presence in the microbiome health space.
Fonterra announced on June 30 the finalization of its strategic partnership with the New Zealand Exchange (NZX) and the European Energy Exchange (EEX), with the three parties each holding stakes in the Global Dairy Trading Platform (GDT).
Fonterra Co-operative Group Limited (Fonterra) has proposed that it will allocate up to $50 million in a market share buyback program from June 30, 2022.
Fonterra's dairy ingredients and solutions brand NZMP has launched a Grade A functional whey protein concentrate (fWPC)-Pro-Optima. NZMP Pro-Optima is a Grade A whey protein that enhances the protein content of products, unlocks more textures possible in dairy products and provides health benefits. Currently, the product supports multiple formats, especially yogurt applications such as scoops, drinking yogurts, mousses and nutritional yogurt bars.
Cosmax Nbt launches Zeta Probiotics, a new commercial technology that improves the survival and adhesion of probiotics in the gut. According to the company, probiotics require high adhesion and survival to exert immune control in the gut. Consuming the technology repaired the cell wall and surface changes of damaged probiotics in lactic acid bacteria caused by the freeze-drying process, resulting in a 1,000-fold increase in probiotic survival and a 66.7% increase in intestinal adhesion compared to freeze-drying technology.
Dairy Innovation Awards for Chuckling Goat – Original Kefir , a fermented milk drink fermented using natural grains and whole goat's milk, containing 27 naturally occurring beneficial live bacteria , as well as vitamin B12, calcium, phosphorus and vitamin A, etc., without additives. The nominees for this award include Meiji LG21 and R-1 Probiotics launched in 2021.
(Source: HPA-China)
Visit HPA-China's Information Hub, CLICK HERE